Photo London Digital
was the first-ever digital photography fair created as a necessity for gallery and artists representation digitally due to the inability to a physical fair because of the COVID-19 Pandemic. Presented online in collaboration with Artsy 6th -20th of October 2020. 
Project Coordination, gallery liaison and application and submission management for gallery presentations, online events and marketing materials along with website management.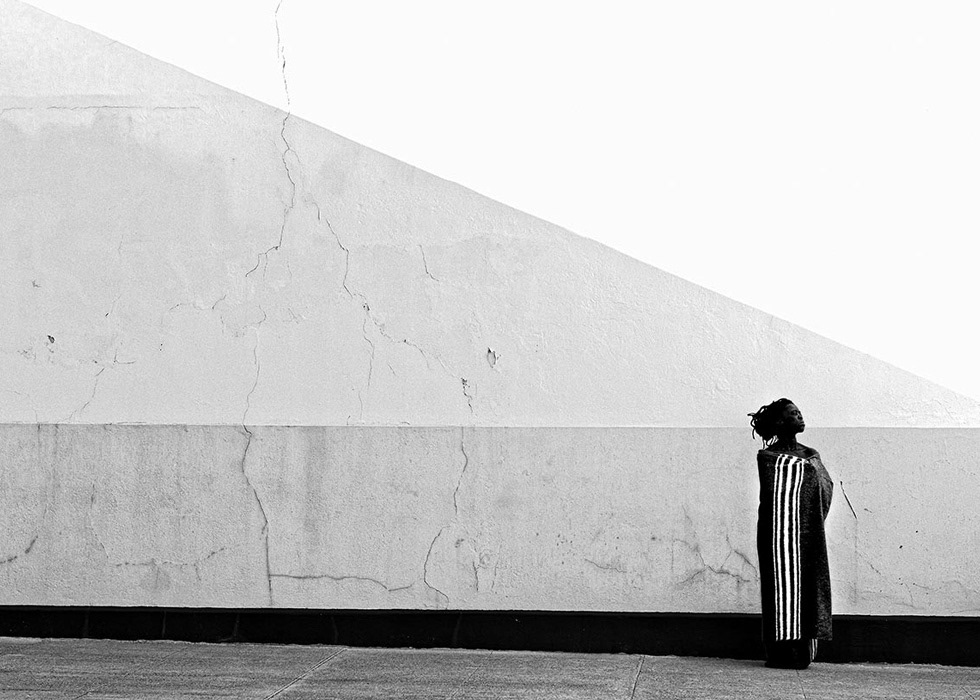 Banner image: Zanele Muholi, Bayephi III, Constitution Hill, Johannesburg, 2017. Commissioned by Autograph. © Zanlele Muholi, courtesy the artist and Autograph, London.
Extract below from Photo London Digital Press Release:
"The inaugural Photo London Digital was the first-ever international online photography fair

List of exhibitors
Akio Nagasawa, Tokyo
AKKA Project, Dubai, Venice
Artitled, Herpen
Atlas Gallery, London
Augusta Edwards, London
Autograph, London
Bastian Gallery, London, Berlin
Bau-Xi, Toronto, Vancouver
Ben Brown Fine Arts, London, Hong Kong
Bildhalle, Zurich, Amsterdam
Black Box Projects, London
Camera Work, Berlin
Carlos Carvalho – Arte Contemporânea, Lisbon
Catherine Edelman, Chicago
Christophe Guye Galerie, Zurich
Clémentine de la Féronnière, Paris
Crane Kalman Gallery, Brighton
Danziger Gallery, New York
Ed Cross Fine Art, London
Eleven Fine Art, Twickenham
England & CO, London
Fisheye Gallery, Paris, Arles
Flowers, London
foto relevance, Houston
Galerie de Bellefeuille, Montréal, Toronto
Galerie Esther Woerdehoff, Paris
Galerie Johannes Faber, Vienna
Galerie La Forest Divonne, Paris
Galerie Springer Berlin, Berlin
Galerie Thierry Bigaignon, Paris
Galerie_Frédéric Moisan, Paris
Galerie-Peter-Sillem, Frankfurt
Galerie Thomas Zander, Cologne
Galleria Valeria Bella, Milan
Goodman Gallery, Johannesburg, Cape Town, London
HackelBury Fine Art, London
Holden Luntz Gallery, Palm Beach
Ibasho, Antwerp
Kana Kawanishi Gallery, Tokyo
Large Glass, London
Les Douches la Galerie, Paris
Louise Alexander Gallery, Porto Cervo, Los Angeles
Magnum Photos, London, Paris
Maureen Paley, London
Michael Hoppen Gallery, London
Miyako Yoshinaga, New York
MMX gallery, London
Nicholas Metivier Gallery, Toronto
Persons Projects, Berlin
Peter Fetterman Gallery, Santa Monica
PGI Gallery, Tokyo
Podbielski Contemporary, Milan
Prahlad Bubbar, London
Project 2.0 /Gallery, The Hague
Purdy Hicks, London
Reflex Amsterdam, Amsterdam
Robert Hershkowitz Ltd, Linfield, London
Roland Belgrave, Brighton
ROSE Gallery, Santa Monica
Roya Khadjavi Projects, New York
SCAD, Savannah
Seager Gallery, London
SmithDavidson Gallery, Amsterdam, Miami
Sprüth Magers, London, Berlin, Los Angeles
Staley-Wise, New York
Steven Kasher, New York
Stewart & Skeels, London, Scotland
Suite 59 Gallery, Amsterdam
Sundaram Tagore, New York, Singapore
The Music Photo Gallery, New York, Los Angeles, Buenos Aires
The Photographers' Gallery, London
The Rendon Gallery, Los Angeles
Vision Gallery, Jerusalem
Von Lintel Gallery, Los Angeles
Webber Gallery, London
Yancey Richardson, New York
Discovery
193 Gallery, Paris
A.I. Gallery, London
African Arty, Paris, Casablanca
ASZ Fine ART, Buenos Aires
Black Box Publishing, Cape Town
ECAD Gallery, London
Encounter Contemporary, London
FLATLAND, Amsterdam
Galerie Number 8, Brussels
Gallery 1957, Accra
Gudberg Nerger, Hamburg
Hi-Noon, London
Kovet.Art, London
l'étrangère, London
OdA Oficinas de Arte, Buenos Aires
Open Doors Gallery, London
PHOTIQ Gallery, Royal Lemington Spa
Seager Gallery, London
Seen Fifteen, London
Sid Motion Gallery, London
Spazio Nuovo, Rome
Tintera, Cairo
UP Gallery, Taiwan
Publishers
Aperture, New York
Benrido, Kyoto
Dewi Lewis Publishing, Stockport
Éditions Xavier Barral, Paris
Gost Books, London
Hoxton Mini Press, London
Keher Verlag, Heidelberg
Thames & Hudson, London
Special Exhibitors
Aho Soldan Foundation, Helsinki
Lee Miller Archive, Chiddingly
Association of Photographers, (AOP) London